Great Features & Benefits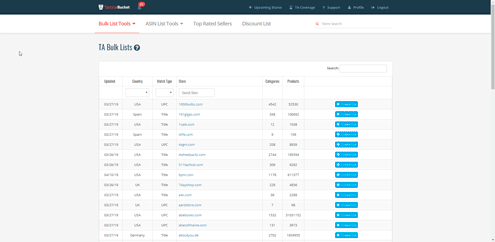 TA BULK Lists: Updated Daily
Create Large Bulk Lists, Lightning Fast

Custom Search & Filter Categories

One Click Save to a TA Ready File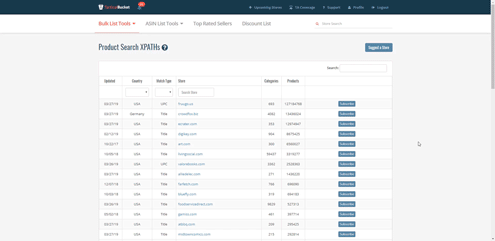 Broad Selection of Product Search Xpaths
Choose from a Variety of Source Sites

One Click Install of Xpath Sites to TA

XPath Selection Grows Weekly
Click Here for a Free Account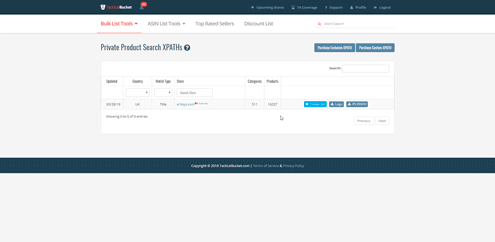 Private XPATHs
Exclusive Sites for Your Own Sourcing

Guaranteed Private for minimum 40 Days

One Click Installation to TA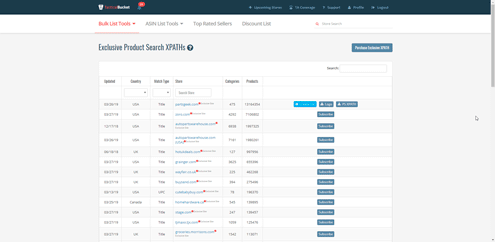 Exclusive & Wholesale Xpaths
Scan Wholesale Sites Behind a Login Using Tactical Bucket Proprietary Solution

Exclusive Sites for Your own Sourcing. Your Login Xpath Will Never Be Public

One Click Installation Directly into Tactical Arbitrage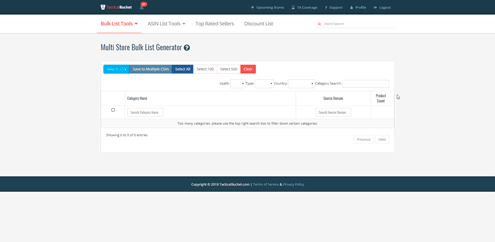 Multi-Store Bulk List Generator
Create Bulk Lists with Categories From Multiple Sites

One Click Download Into a TA Ready File

Custom Search, Sort, and Filter Categories
Click Here for a Free Account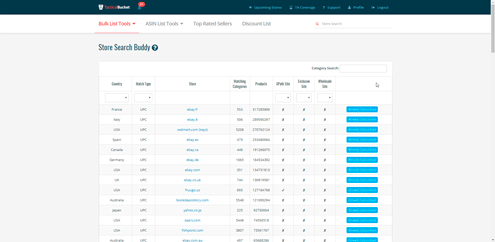 Search Buddy Niche Finder
Find New Sources for Your Favorite Niches with a Few Clicks

Search Across TA Sites, Xpaths, Exclusive Sites, & Wholesale Sites

Sort by UPC, Image/Title, by Country, Number of Products or Categories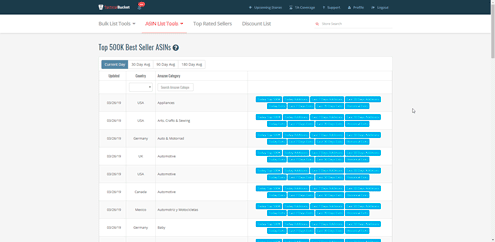 Top Best Seller ASINS
Instant Download of Top 500K ASINS in Each Category

Includes Daily, Weekly, and Monthly Additions and Exits

Sortable by Daily, 30 Day, 90 Day, and 180 Day Averages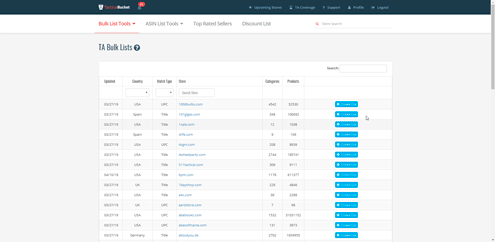 ASIN Extractor
Scan & Download Large Amazon Storefronts

One Click Download into 25K Files for TA

Scans Finished in Minutes for Huge Storefronts
Click Here for a Free Account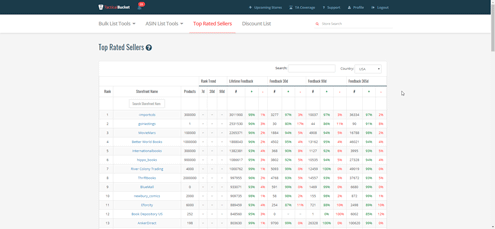 Top Rated Sellers Rankings
Find Lookalike Sellers, Lightning Fast

Historical Seller Rank & Feedback Stats

Across 7 Amazon Marketplaces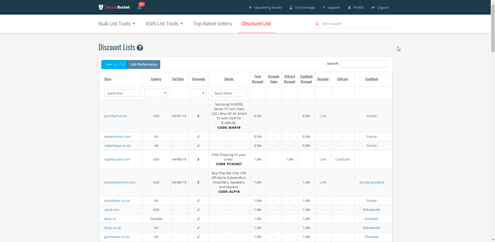 Discount List
Customizable Discount list Based on Your Sourcing Preferences

Sort by Total Discount, GC Discount, CB Discount, & Store Discount

One Click Upload into TA for Daily Updated Discounts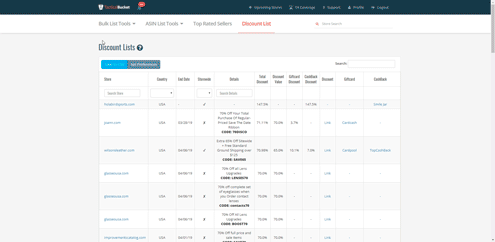 Easy to Follow Walkthrough
Feature Tutorials on Every Page

Easy to Follow Instructions

Easily Replay Tutorials at Any Time
Available Plans
Free
Unlimited Access
0 credit
1 credit
from $23
Starter
Unlimited Access
2 credits
5 credits
from $23
from $30
Wholesale
Unlimited Access
0 credit
15 credits
from $23
1 then from $30
Ultimate OA
Unlimited Access
Full Access
30 credits
from $23
from $30
Do not hesitate emailing us if you have any questions regarding any of the plans
Some testimonials by Tactical Arbitrage & Tactical Bucket users
I have been using it for about a year now and it is the perfect complement to Tactical Arbitrage. Tactical Bucket is a service that I use on a daily basis and it has certainly helped my business grow by saving me time, energy and money while allowing me to source in a more efficient manner.
And the customer service is top notch!
Tactical Arbitrage has gone to the next level with the intergration of Tactical Bucket. I've been testing the software from the beta stages and it progresses more and more everyday. Javier is very responsive to every request and feature suggestion.
Like the Love and Marriage song goes, you can't have One without the Other!
This thing is awesome, It makes using TA so much easier and for me it's one of the most important tools for doing OA. Tactical Bucket is easy to use, it increases my sourcing efficiency and helps me discover more sites to source from, it's brilliant... on a personal note, thank you for all your help, you are always responsive and happy to help, Thanks!
I have been using TacticalBucket since the beginning and it just keeps getting better and better with new features and stores being added all the time. TB has been an incredible time saver for me by allowing me to easily create the bulk lists in seconds that I used to create manually. The added efficiency my business gains thru TB by always having up to date Tactical Arbitrage search list is endless. If you haven't already I highly recommend checking out TB!
Tactical Bucket is a great product. My experience is that adding sites to Tactical Arbitrage gives you a great advantage. Javier is super smart and responsive, and can tackle more challenging sites than anyone I know. Great service and I have certainly had a great return on my investment in the service.